Local Listing Building & Cleanup Service
We make Listing building easy
We create your Listing Builder account, pick the sites to get listed on, and we distribute to the chosen directories.
We have everything you need to supercharge your local search visibility
We make quick work of building and managing local listings.
We build listings on key sites
We can submit listings to 100+ sites, as well as specialist industry sites, in one go.
We cleanup existing listings
We fix NAP inaccuracies in existing listings so there's no misinformation to confuse search engines or customers.
We remove duplicate listings
We remove harmful duplicate listings that could be holding back local SEO performance.
We can start your first campaign in five easy steps
Signup for your account and choose a package
 We add your business information.
We will automatically scan the web to audit existing listings, and uncover new opportunities.
Together we select which listings that you want to fix, update, or create.
We submit your listings for you
We provide reports weekly on progress
We get optimal coverage by combining manual submissions and Data Aggregator Networks.
As well as manual listings, we can also submit to Data Aggregators Networks to widen your reach at a minimal cost. Data Aggregator Networks push your business information to 100s of business directories, mobile apps, and mapping services worldwide.
Listing management at scale
Fully-managed service with Campaign Manager.
If you're a multi-location brand that's managing 20+ locations, we'll set you up with a Campaign Manager to help manage your listing work.
We also offer a transition service if you're currently with an API provider, such as Yext. This popular service allows you to take back control of your listings.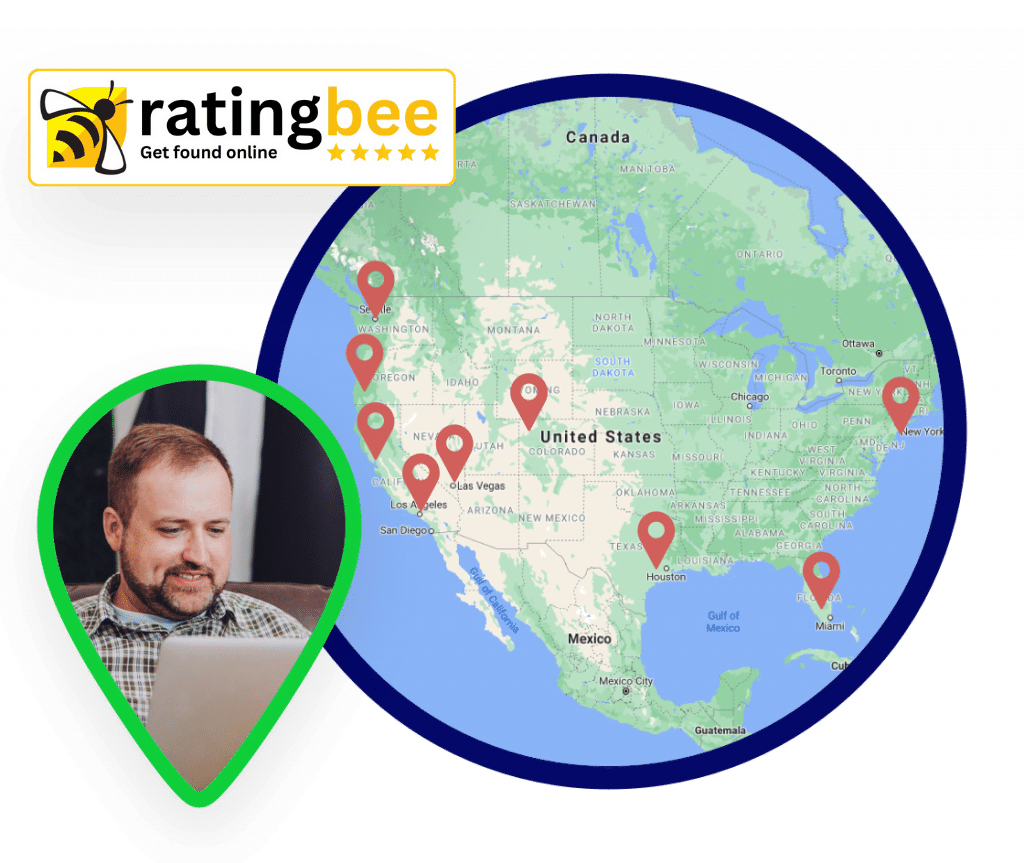 Don't just take our word for it... RatingBee tools provide best-in-class data. Their tools are a must-have for marketers looking to optimize their local search results.
Our Listing Builder is offered in three different packages.
Pick the one that suits your business,


Have questions? Contact us for a free consultation
✓  We'll provide a full report ✓  Access local SEO insights instantly  ✓  No card needed
Ready to start building and fixing listings?
The local citation service with global reach
We help local businesses in 10 countries take control of their local citations and boost their rankings in local search.
AMost commonly, a local listing is a business listing on an online business directory or listing site.
They provide basic information about your business, such as business name, address, and phone number (NAP) and, usually, a link to your site.
AYes, they do. They're an important piece in the ranking puzzle for a local business. While they don't hold the same power they used to (you won't rank top in Google from listings alone), they're an essential foundation that needs to be built early on.
AYou can build listings yourself , if you've got plenty of time on your hands, using our list of local business directories broken down by niche! We even have top listing sites by country too. However, this can take a significant amount of time when you do it yourself. Not only do you need to find the sites, but you need to manually go through each submission.
When you use listing Builder, which also includes a local data aggregator service, the hard work is done by us and we can do it quickly.